Software Satisfaction Awards double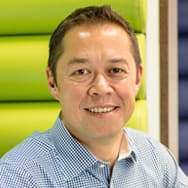 Following on from last week's success at the Herald Scottish Digital Business Awards, where we picked up the Best Use of Social Media award, we've been on tenterhooks to see who would win the 2013 AccountingWEB Software Satisfaction Awards, in which we were shortlisted for 2 categories.
If you aren't familiar, the Software Satisfaction Awards is one of the most prestigious events in our sector and regularly sees the top accounting software companies in the UK slugging it out for the top slot.
What makes them special is that the outcome is purely decided by the votes of actual customers. As such, winning is a big endorsement from your customers about how well you're performing.
So we're absolutely thrilled to reveal that this year we've won both of the Software Satisfaction Award categories we were shortlisted in!
We took the Small Business Accounts award - beating the old guard of (ahem) accounting dinosaurs - as well as the Expenses Management prize. We're absolutely over the moon with how well we've done.
We just want to say a massive 'thank you' to everyone who voted for us. We're really grateful to have such passionate customers and we're determined to keep up our high standards and continue to make FreeAgent even better for all of you.
Winning awards is great validation and all, but we know we need to continue to improve the service, and reinvent what accounting software means to people. So stay tuned for some big announcements in the next few weeks.
And in the meantime, indulge us as we let our hair down in wild, wanton celebration.