Unlock client insights with our Syft integration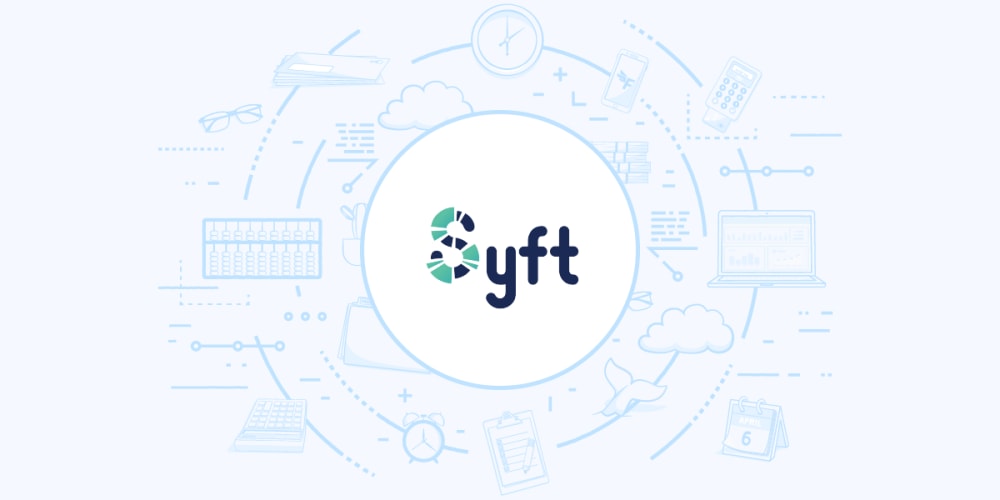 Earlier this year, we released a new integration with Syft, a powerful analytics tool that helps practices create reports and uncover insights about their clients. 
Syft uses transaction-level data to let you drill down into the nitty-gritty details of your clients' financial performance and pinpoint potential issues or opportunities as they arise, allowing for more proactive and valuable conversations. 
Uncover valuable insights
Using customisable reports, you can quickly generate daily, weekly, monthly and yearly insights about your clients and drill down into what's behind the numbers. Whether it's profitability, cashflow or a general financial health score, Syft's pre-built templates can do the heavy lifting when it comes to compiling reports and analysing data. 
You can share these insights directly with your clients and even add comments or videos within the reports, making it a much more collaborative and engaging way to discuss financial data.  
Even if you have clients on a number of different software providers, Syft can consolidate your clients' financial performance into one birds-eye view, alerting you to which of them are thriving and who might benefit from a conversation. 
Neil Ormesher, Managing Director of Danbro Accounting, said: "Syft Analytics has been a game-changer for Danbro. The software integrates seamlessly with FreeAgent and all major accounting software providers, and has made accessing valuable data effortless.
"Having all our clients on one dashboard has enabled us to get a better insight into our clients' financial health, and with visual dashboards we can present meaningful data to our clients more clearly.
"The ease of use and depth of data has truly revolutionised the level of advisory services we are able to provide to our clients."
Drive additional revenue 
Syft works seamlessly alongside FreeAgent to save practices time interpreting data and compiling reports. Not only can this free up accountants and bookkeepers to work with more clients, but it also allows them to diversify their services and take on a more advisory role. 
It also opens up the opportunity to introduce new revenue streams. Syft co-founder Vangelis Kyriazis explained how some practices provide quarterly Syft-generated reports as part of their standard package of services but give clients the option to pay an additional fee for a more frequent or in-depth analysis. 
Gem Malek, FreeAgent's Practice Partnerships Consultant,  highlighted: "Allowing clients to look at this kind of data really demonstrates the value of an accountant or bookkeeper and how important they can be to a business in making good financial decisions. This is a great tool whether you're a new business or an established practice looking to add that additional layer of value."
How can I get started? 
If you already use Syft and are a FreeAgent Partner, head to your Syft account and connect it to FreeAgent - this video shows you how. 
If you're new to Syft, you can learn more about the integration with FreeAgent by watching our recent joint webinar.