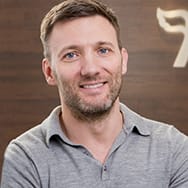 Roan Lavery
CEO, Co-founder
If you've ever found yourself hunting for an old pesky expense then you'll love our new search facility for super-speedy data digging.

Search lives in the header and you can use it to find: contacts, projects, invoices, expenses, and bank transactions.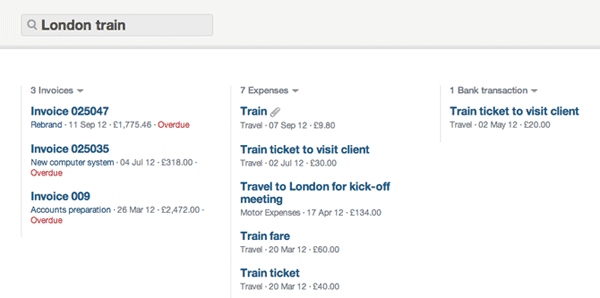 You can search by keyword or even amount. Results are split by category and we display a bunch of other relevant data, like the invoice status or value of a bank transaction, to help you find what you're looking for.
Simple. Functional. Job done.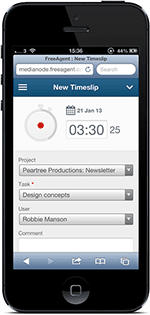 Mobile Timer
We've also updated the Time Tracking area of FreeAgent Mobile to include a new start/stop timer for creating timeslips.
It's dead easy - just start the timer when you start a task and leave it running until you've finished. Move around the app, put your phone to sleep (not like the vet does), even log out, and the timer will continue to run until you stop it.
As ever, this will work on iOS, Android or Windows phone device - just log in to your FreeAgent account on your mobile and get tracking time.
Coming soon…
In the next few weeks we'll start rolling out our long-awaited Bank Feeds feature. If you haven't heard (where have you been?) Bank Feeds allow you to connect your online bank account to FreeAgent in order to automatically import bank transactions on a daily basis.
We'll start enabling this over the next few weeks with a fairly healthy selection of the top UK and US banks, ramping things up over time. It's probably the biggest single feature we've ever worked on, and we're really excited about finally getting this into the wild.
Until next time,
Roan and the team at FreeAgent