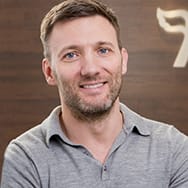 Roan Lavery
CEO, Co-founder
Following on from our recent revamp of the time tracking area of FreeAgent, we've released a bunch of improvements based on your feedback.
We've had a good response to the new and updated time tracking tracking feature, which was released last month. We've also had lots of constructive feedback on how it could be improved, so we've been working hard on adding new features and resolving points of frustration.
Inline adding of timeslips
The one thing people missed most from the older time tracking interface was the ability to quickly add timeslips by day in the Week view. This is especially useful if you're retrospectively filling in your time for the week.

The good news is you can now do this by selecting the inline Add Timeslip link next to the date header.
Running timers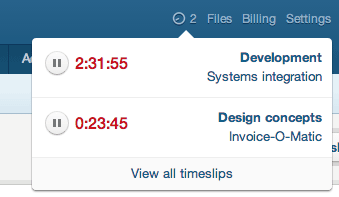 We've updated the running timer indicator in the header, so it now displays details of all running timers, with the ability to stop them directly from there.
Other improvements
In addition to these changes, we've also made a bunch of smaller improvements to improve tracking your time experience:
You can now tab correctly in the time tracking widget , allowing you to use the keyboard to create timeslips
The Project/task drop downs now correctly remembers the last one selected
The last timeline/week/day view will now be remembered across different login sessions
The display of data in the timeslips table has been tidied up and we've made a number of performance improvements
And finally
In another small win for user experience, we've added Edit and Delete buttons to the Estimates and Recurring Invoices tables. Like, totally expeditious dude.
Roan and the team at FreeAgent