Time Tracking with FreeAgent and Timestamp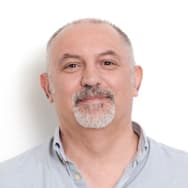 Kevin McCallum
Chief Commercial Officer
FreeAgent plays nicely with a whole host of relevant apps, widgets and add-ons that help you stay on top of your business finances.The latest addition to this collection of tools is Timestamp, an online time tracking system.
Time tracking is one of FreeAgent's most popular and well-used features. Tracking your time on a project not only helps to ensure you get paid for all the time that you work, it also allows you to assess how profitable your projects are and how well you manage your time at work.
Daily and weekly timesheets, together with stopwatch timers, make time tracking in FreeAgent really easy. Our latest integration with Timestamp now brings approvals to the mix: you can send timesheets to external clients for approval, as well as approve your team's timesheets. So whether you're working solo on client projects, or heading up a larger team, Timestamp's integration with FreeAgent should come in very handy.
If you're an existing Timestamp customer, linking your account to FreeAgent is simple. Navigate to 'Manage' in your Timestamp account, choose 'Add-ons', then select the FreeAgent icon and log in to your account. If you're new to Timestamp and are interested in using it with your FreeAgent account, check out their website to find out more. It's free to use while Timestamp collect feedback, and early adopters will be eligible for discounted rates.