FreeAgent Update - Do More with Attachments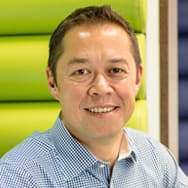 A few small improvements this week - we've also been busy laying the groundwork for some very cool stuff coming soon.
Do More with Attachments
As well as attaching electronic receipts to your out-of-pocket expenses, you can now attach them to your mileage claims and bank account entries/explanations.
As with out-of-pocket expenses, you do this when you're adding or editing the relevant item, and the presence of an attachment is marked by a paperclip in the item lists.
We now support an optional text description for each attachment, and you can also now attach multi-page PDFs, with FreeAgent showing you a thumbnail of the first page as a preview.
Links to Invoice Payments
FreeAgent now lists the payments that have been made on each invoice, and you can select through from the invoice itself to view,edit or delete them.
On the downloaded or emailed PDF versions of the invoices, these appear as regular text rather as than as underlined links.
Editing Custom Invoice Templates
You can now edit the formatting of your custom invoice templates from within FreeAgent, via a new Invoices > My Template screen.
Note that this is currently only available to users of our Invoice Devkit (get in touch if you want to do this).
We'll soon be allowing the rest of us mere mortals to do invoice template tweaking too, so if you're determined to have a version of Bauhaus with cobalt text on cerise-shaded background, you can do just that!
Staying up-to-date via Twitter
We're using an cool online service called Twitter to post updates, breaking news, and service availability announcements about the FreeAgent application.
Follow us via our Twitter account freeagentapp to stay utterly up-to-date.
Other Little Stuff
This week we have:
Added a Capital account for Stock - only visible from the Journal Entry interface, if you really must handle real products!
Fixed an issue where changes made to invoice receipt bank account entries could make the invoices unviewable. Ouch.
Fixed a problem where editing a bank account explanation would not correctly alter the transaction unexplained amount.
Coming Next: Bills
In our next release we'll be introducing support, at last, for Bills.
So as well as working out who owes you money, you can keep track of who you owe.
Ta-ra until then,
Ed & The Team at FreeAgent Central.