FreeAgent Update - Getting Friendly, Accessing Locked Items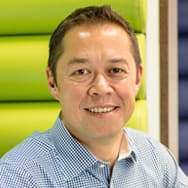 More Friendliness
C and S Finance is a Guildford-based specialist accountancy practice for freelancers and contractors.
They're accredited by the Professional Contractors Group (PCG) and they pride themselves on the friendly and helpful service that they give to their clients. If you're interested in competitive, comprehensive fixed price service (with a discount to FreeAgent users, of course!) drop Martyn Currid an email, or call 0800 135 7157.
(And conversely, if you're an accountant thinking of becoming FreeAgent-Friendly, then feel free to get in touch).
Accessing Locked Bills and Bank Account Entries
FreeAgent locks Out-of-Pocket Expenses, Bank Account Entries or Bills if they have been rebilled or (in the UK) if they appear on a locked VAT return.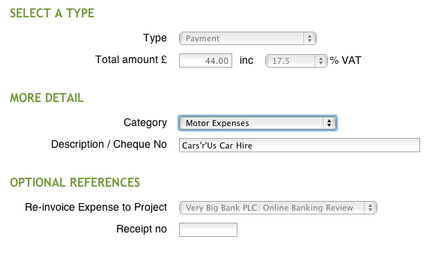 Last month we made some changes to allow the changing of certain parts of the Out-of-Pocket Expenses even if they were locked, and also to view and edit any attachments you've added.
In release 'Malbec' you can now do the same with Bills and Bank Account Entries.
In all three cases now, the value and VAT (or Sales Tax) on these items is fixed, as is the Rebill-to-Project selection if the item has already been rebilled. With Bank Account Entries the overall type is fixed, but you can still change payments between admin expense categories.
Using Existing Entries as Explanations
When you're explaining a bank transaction, you can now select from a list of existing manual entries if any such exist on or around the date of the transaction.
This is particularly useful for assigning manually-entered invoice receipts to transactions, or tying up the ends of bank account transfers.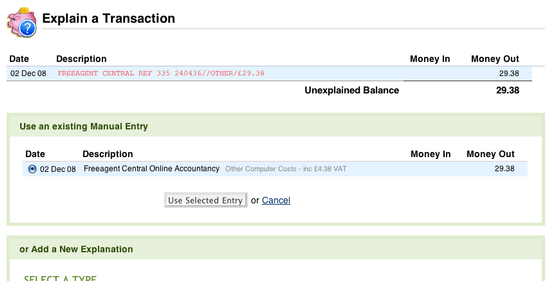 Bank Transfers
You can now see the date that a transfer was initiated or completed on the statement page at each end of the transfer.

Other Changes
This week we've also:
Added support for creating Capital Assets from Bills.
Updated the Project list screen to the new flexible format.
Tweaked the appearance of the 'Undo Upload' screen to make it more like the statement screens.
Added your own company country to invoices where you are sending to a client in another country.
Fixed a problem whereby bank transfers, which normally exist as one bank entry at each of the transfer, could be created as single-ended 'orphan' entries. Existing entries like this are now flagged in the statement screen and can be safely deleted.
UK Accounts: Corrected our handling of Subscription Income under the VAT Flat Rate Scheme.
UK Accounts: Added mileage fuel advisory rates that come into effect on 1 Jan 08.
TTFN…
Ed & The Team at FreeAgent Central.