FreeAgent Update - Release Paneer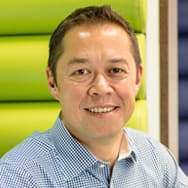 Create Invoice from Timeslips by Date
Now you can also build an invoice from timeslips according to date: an invoice item is created for each date that you had timeslips entered, and the relevant task names are listed in each item.
Finding Projects in Lists
It's now less painful to find the project you're looking for in long lists - the projects are grouped by client in alphabetical order
Explaining Online Filing Incentives
If you received an incentive for filing PAYE online, you can now explain this as Other Money In > PAYE/NI Online Filing Incentive Claimed. It's likely you'd do this as part of one of your normal payments - explain the reduced transaction as a PAYE/NI Paid explanation for the full due amount and an Incentive Claim for the underpayment.
Pre-Trading Expenses
Pre-trading expenses are now included in the Profit and Loss, Self-Employment Profit (for Sole Traders and Partnerships) and Corporation Tax (for Limited Companies).
Up to 7 years' expenses are allowed (you can enter out-of-pocket expenses as far back as you like) in line with HMRC Guidance. There are some tweaks for us to do on how these are reflected in the accounts, but the main effect is what is required - to offset first-year profits.
Sole Trader Companies and Salary Payments
Sole Traders can now explain employee payments as Salary. More involved tracking of Payroll and PAYE/NI payments is still to come.
Personal Credit Cards
You can now add a bank account to track business transactions on your personal credit card, if you're a Sole Trader. As with other personal accounts, you don't need to explain each transaction like you do for a business account - just explain the transactions - or parts of transactions - that are for the business.
Writing-off Unpaid Invoices
FreeAgent now handles writing off invoices, or parts of invoices, much better (previously you could only cancel an entire invoice). This should help where your clients routinely underpay by small amounts - you can now just write-off the unpaid amount and the invoice won't be considered due anymore.
We're making some fairly big changes to improve the auditability of all of FreeAgent, starting with the VAT returns. This will be with you by next week, and at that stage we'll have the ability to recover VAT from written-off invoices as you're supposed to be able to do.