FreeAgent Update - Release Pomerol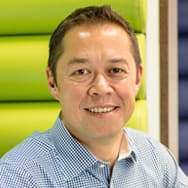 Happy New Year!
Today we deployed the first of our weekly FreeAgent software updates for this year: Release 'Pomerol'.
Here's what we've changed:
New Settings Screens, Customizable Date Format
We've tidied up the way you setup your company details, dates and preferences - you now access these from the 'Settings' link in the top-right of the screen.
You can now also select which shortened date format you prefer. Choose from the existing 'dd mmm yy' which gives '09 Jan 08', the European 'dd-mm-yyyy' which gives '09-01-2008' or the distinctly American 'mm/dd/yyyy' giving '01/09/2008'.
These formats are also displayed when you enter dates, but you can actually type in any of them and have them recognized. Notice the European 'dash' versus the American 'slash' to distinguish between them.
We still display the date in full on invoices, so your clients have no excuse for late payment!
Select Bank Account when Uploading
You can now select which bank account you want to upload into directly from the upload screen. This only really applies to QIF and CSV statements - if you are fortunate enough to have OFX statements the transactions will be automatically assigned correctly, even if multiple accounts are present in the same statement.
Support for Credit Card OFX Statements
You can now upload Credit Card statements in OFX format, and have them recognized by FreeAgent. Just make sure the 'last-8' of the credit card number are correctly entered in the credit card account details if you want them to be picked up.
New VAT return Calculations
We've redesigned the VAT return screen a little, but mostly moved the VAT calculation over to our new fancy accounting model. Faster and more comprehensive than before (taking into account switching between Cash and Invoice accounting methods, for example).
That's all for now. Lots more to come this year, and keep the feedback coming: we can't do it without you!