10 must-read websites and blogs for accountants and bookkeepers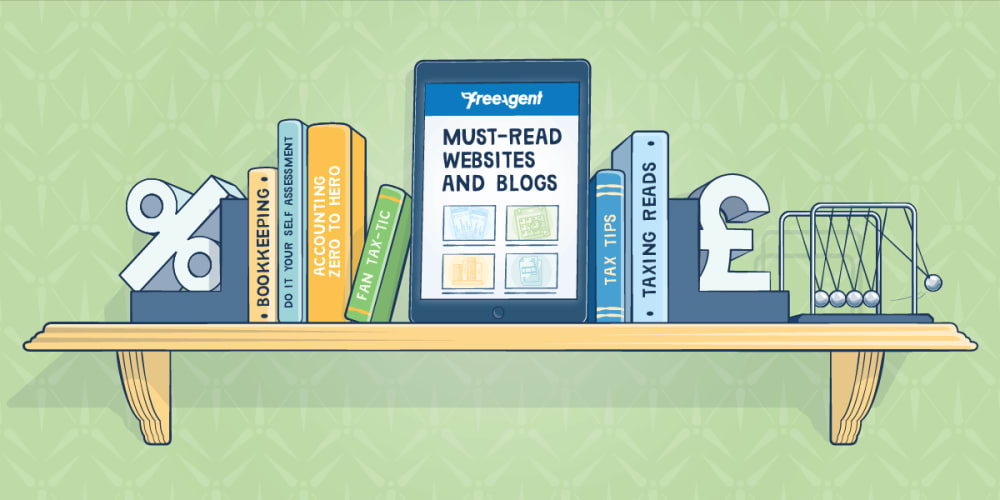 Whether it's keeping up with rapidly changing legislation or following noteworthy legal cases, staying on top of news and developments in the world of tax and accountancy can be a full-time job in itself. Fortunately, there are plenty of credible websites and blogs out there to help accountants and bookkeepers stay in the know. Here are 10 for you to bookmark.
Staying up to date
accountingWEB
With multiple posts published every day under categories such as 'HMRC & Policy' and 'Business Tax', accountingWEB is a veritable mine of information for accountants and bookkeepers who are keen to stay abreast of industry news and insights.
In addition to its huge library of written content, accountingWEB also provides accountingWEB Live, which hosts regular webinars with industry experts. These sessions cover a vast array of topics, from mental health in the workplace to Making Tax Digital and the impact of Brexit on VAT.
Taxation
Beginning as a print publication in 1927, Taxation still runs as a weekly magazine. Taxation.co.uk is packed with accounting news and includes a catalogue of tax cases for readers to peruse. The website also has an active reader forum where subscribers can post questions about specific client scenarios and get instant input from a network of accountants. For full access to these online features, you'll need to sign up for a subscription to Taxation magazine.
Accountancy Today
As you might expect from the name, Accountancy Today is a reliable source of the most up-to-date news for accountants, from details of new company appointments to industry interviews and analysis. An individual subscription, priced at £5.99 per month, will give you full access to the site's exclusive content.
AccountancyAge
Having made the change from print publication to digital resource many years ago, AccountancyAge is now regarded as a hub of insight and news for accountants, bookkeepers and finance professionals.
HMRC
Updated several times a day, the HMRC feed on the gov.uk website displays all of the organisation's updates and announcements, including news of legislative changes.
Accounting Insight from Accountex
In addition to its well-known accounting exhibitions and conferences, Accountex provides Accounting Insight, a platform brimming with sector news and updates from a host of experts and industry insiders. This curated feed of content brings together practice advice, guidance on industry changes and analysis of the latest reports.
The bigger picture
Business Live
Business Live will help you keep an eye on the wider business landscape. With content organised by both region and sector, the site makes it easy for you to find the information that is most relevant to you and your clients.
For networking
LinkedIn
If you prefer your accounting and bookkeeping news with more of a personal touch, it might be worth spending some time on LinkedIn. Building a network on the platform will allow you to create a feed of articles tailored to your interests. This content might include useful tips and insight from industry experts and articles that are relevant to your clients' industries.
The 6 Figure Bookkeeper
The 6 Figure Bookkeeper is a dedicated website for bookkeepers. It provides free content downloads, hints and tips, a Facebook community and a regular podcast with guests from across the industry.
For reference
Your industry body
Checking in with your industry body is another helpful way of keeping on top of updates and changes that are likely to have an impact on you and your practice. Bodies such as ACCA, ICAS, ICAEW, AAT, CIMA and ICB have news and insight sections on their websites that provide news analysis, regulatory updates and practical advice. Sign up to your industry body's newsletter to make sure that you never miss a beat.
Finally, don't forget to bookmark this blog! Stay up to date with all of FreeAgent's product developments, industry insight, news and analysis on our dedicated blog for accountants and bookkeepers.