Samuel Gregory uses powerful digital tools to run his business nomadically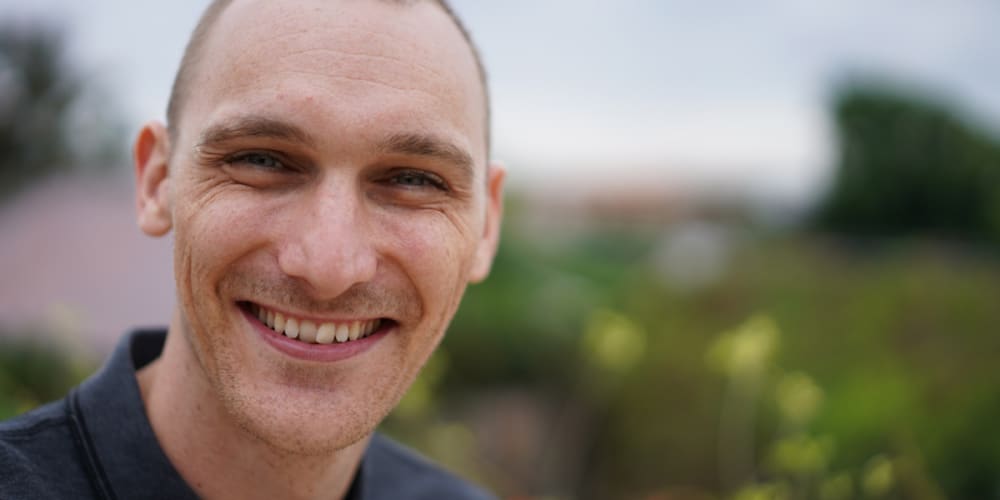 Samuel Gregory is the creative director and founder of Jupiter and the Giraffe, a design and development agency that helps businesses strategise, design and build their SaaS applications. Samuel and his business partner recently began running the agency nomadically and are currently working between Dubai, Zagreb and London.
"I founded Jupiter and the Giraffe back in 2016. Originally I was a developer working freelance outside of my day job. After two years of running the business as a side gig, and a successful and tough year of consistent and demanding work, I made the jump into full-time self-employment."
Meeting the unique needs of a nomadic community
"Being nomadic means that our business model is different from that of most limited companies: we need cloud-based tools to help us run our business while we travel and work remotely with customers around the world."
When it came to managing Jupiter and the Giraffe's business finances, Samuel searched for cloud-based accounting software that aligned with their advanced tech experience and integrated with their bank, Starling. FreeAgent was recommended by a colleague for its cost and ease of use. Combined with its integration with Starling's bank feed and its suite of powerful features - including the mobile app - FreeAgent fitted the bill for Samuel.
"FreeAgent seemed to do all that we needed at a lower cost than competitors so it was a no-brainer. We've been using FreeAgent since we went limited and it's been great! Given that working nomadically is new to us and entirely experimental, our nomadic agency is running successfully and we have FreeAgent to thank for that."
Valuable reporting and insights
"Before we started using FreeAgent, staying on top of the business admin was a manual slog for us. We scanned our receipts and arranged them into folders. We had to duplicate invoicing templates and manually update the details. All of this was then captured in an Excel spreadsheet to track incomings and outgoings."
"Today, with FreeAgent's bank feed integrations, all of our business's bank transactions are automatically updated and easily reconciled. The software's Projects functionality allows us to easily track and manage each project's income, expenses and profitability. I genuinely look forward to setting up projects, creating invoices and of course seeing the profits come in.
"Reporting is the most powerful feature for me. We can see where we spend the most, which helps us to be sensible with our money."
Stress-free Self Assessment
Like many other small business owners, Samuel found submitting his business's tax return each year overwhelming. "There was the dreaded end-of-year when I would have to go through receipts and count them up for submission."
Now, as Samuel goes about his daily business, FreeAgent captures all the relevant information and keeps his business admin on track. Then when tax time rolls around, all of Jupiter and the Giraffe's information is ready to be filed online. "I think the Tax Timeline is a great feature. It's nice knowing that we have reminders of what is due for submission and when. I can just focus on the business and FreeAgent takes care of the rest."
Advice for others
"My advice to anyone starting out as self-employed is to look at what technology can do for you. Invest the time in thinking about what tasks are repetitive and explore what can be automated. It can be easy to do things the traditional way but the time you invest in thinking outside the box and researching the options will easily be made up in the long run."