What is the SA302 form?
Definition of the SA302 form
The SA302 form shows an individual's or business's tax breakdown and evidences earnings based on an their latest Self Assessment tax return. It can be used to prove earnings for the last four years.
What are SA302 forms used for?
You can use your SA302 if you're self-employed and need to provide evidence of income if, for example, you're applying for a mortgage as a sole trader.
How to get your SA302 form from HMRC
To get your SA302 from HMRC, you need to:
log in to your HMRC online account
go to 'Self Assessment'
go to 'More Self Assessment Details'
choose 'Get your SA302 tax calculation'
select the option to print your tax calculation
How to get an equivalent of the SA302 form in FreeAgent
If you've submitted your tax return through commercial software, like FreeAgent, you can use the equivalent form from the software to provide evidence of your earnings.
In FreeAgent, the information displayed in the 'Your Tax Breakdown' area of the Self Assessment feature is equivalent to the official SA302 form and can be printed directly from the software.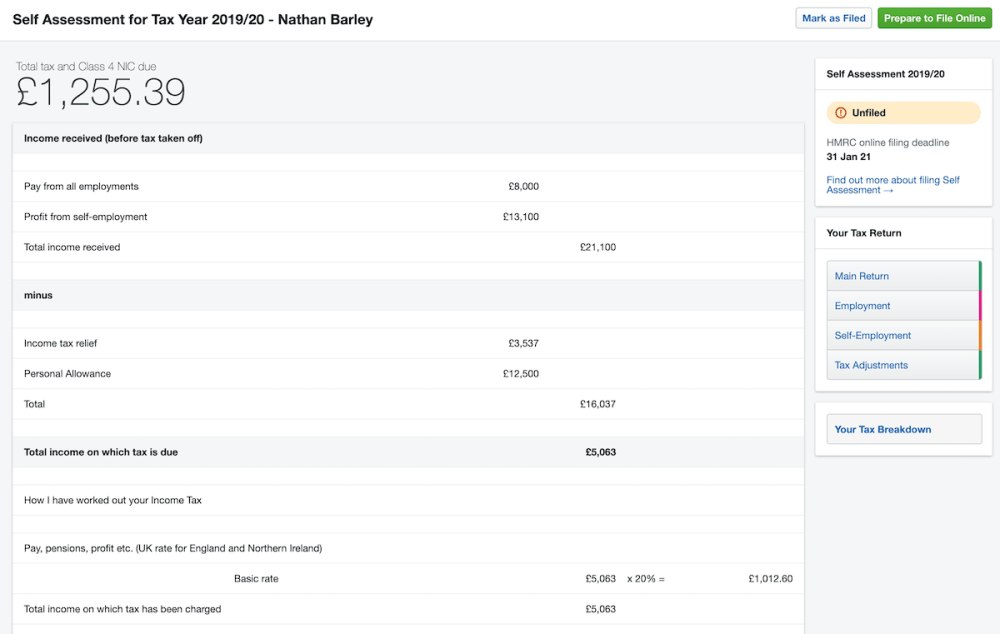 A number of mortgage lenders accept the tax breakdown information from FreeAgent in place of the official SA302 form.