6 ways to improve your near-term cashflow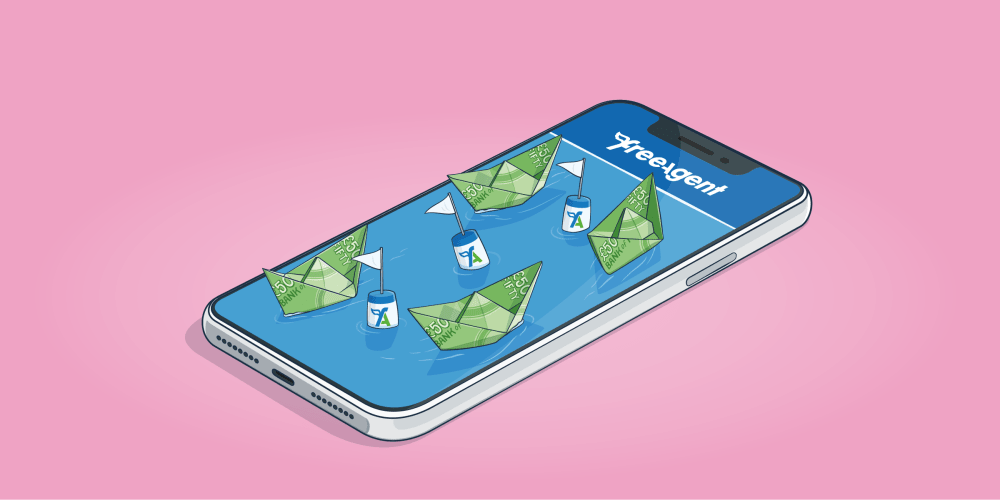 When you run a business, it's vital to keep a close eye on the money coming in and going out of it - especially during times of rapidly rising costs. Here are six simple tips to help you track, control and improve your cashflow.
1. Make sure your invoices are accurate
We can all be guilty of the odd typo from time to time, but try to make sure that you don't include any mistakes in your invoices. If a customer questions an invoice and asks you to send out a new one, it can delay the time it takes for the money to reach your bank account.
To avoid any unnecessary back and forth, double-check that you've included the correct items, prices and customer details, and make sure your invoices include everything that HMRC requires. 
2. Keep your business and personal finances separate
Limited company directors must have a separate bank account for their business, but there's no legal requirement for sole traders or partnerships to do the same. However, it's much easier to keep track of your cashflow if you keep business and personal finances separate as it will give you a clear picture of what's coming into and going out of your business. 
3. Chase late payers promptly
Chasing customers for unpaid invoices can be time-consuming and often a little awkward, but if you want a healthy cashflow, it's crucial. To help with this, FreeAgent lets you set up automatic late payment reminder emails, that chase your customers for payment, giving you time back to focus on running your business. You can customise the timing and wording of these reminders, which allows you to take a slightly stronger tone if you need to give persistent late payers a firmer nudge. Read our guide for more tips on dealing with the late payment of invoices. 
4. Encourage your prompt payers
If your customers do pay you on time, it's a good idea to send them a thank you note to let them know you appreciate their prompt payments. This sort of positive reinforcement is simple, but it can go a long way to ensuring your customers pay promptly when they receive your next invoice. In addition to late payment reminders, you can also set FreeAgent up to send automatic thank you emails to customers once they have paid. 
5. Review your customer base
Identifying the customers who pay you later than others can help eliminate some of the uncertainty of your cashflow forecasting. It might also make you reconsider working for them again! FreeAgent's late payment Insight helps by identifying your five slowest-paying customers based on their late payments over the past year. When you've identified your late-paying customers, there are different approaches you can take to chasing payment. This article outlines five types of late-paying customers and how to deal with them. 
6. Understand your near-term cashflow data
Having a clear understanding of what the near future holds for your business is crucial when it comes to making the right decisions about income and expenditure. ​​FreeAgent's Cashflow feature enables you to do just this by providing data-driven projections about how much money you're likely to spend and receive in the next 90 days.
Not using FreeAgent yet? Try a 30-day free trial today and see how our award-winning software's insights and accounting reports can help you make smarter business decisions.
Originally published
Last updated