Claiming Expenses for an Office At Home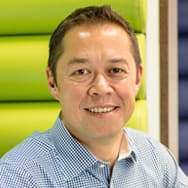 Most freeagents use part of their home as an office for at least some part of their work. Some might just do some occasional paperwork in a home-office and most of their time will be at client offices.
For others, practically all their working time will be spent in your office at home. Like everything, this has good and bad bits, of course.
Some good news is that Her Brittanic Majesty allows a proportion of the costs of running your home as a business expense. This is slightly surprising where Limited Companies are concerned, since the normal rule for expenses is that they must be 'wholly and exclusively' incurred for business use. This rule was hard and fast until 2006, at which point HMRC issued new guidance and allowed common sense to prevail - you can now claim for a room used partly for business purposes.
At the end of the day, HMRC will take a skeptical view of claims of more than about £150 per year, but if they're fully backed up with evidence, and some documentation as to how you arrived at your claim it's much harder for them to argue about it.
Here's what you need to know:
What Should I Include in the Costs?
You should include:
Rent
Mortgage Interest (but not any repayment element)
Gas, Electricity, Water
Cleaning costs
Council Tax
Home and Contents Insurance
Repairs and Maintenance (but see Health Warning below)
Telephone Standing Charge
What Proportion is Allowable?
If you work full time at home, the simplest method of working out the right proportion is to divide the total costs by the number of rooms in the house (excluding hallways and toilets unless you conduct your business in there in which case we don't want to know). A more precise method is to calculate the square foot percentage the room occupies relative to the entire building. For example a room of 120 sq ft out of a total of 1450 sq ft represents 8.3%.
If you only work some of the time there, or just do occasional paperwork, you should divide this full-time number by the proportion of time you do spend there. Working half your time at home and half on clients' sites would mean you can claim only half the full-time expense.
Example
Celia works as a freelance illustrator, and spends about 80% of her working time in her her contemporary ergonomic office facility, otherwise known as the spare room. There are seven main rooms in her rented house.
She reckons her total house costs, what with living in Ealing and all, come to around £14,000 per year.
She plans to claim 80% of £14000 divided by 7, or around £1,600. This she will claim at £133 per month. Good for her.
Health Warning
You could also legitimately claim in full for expenses relating to refurbishment or decoration of the office area, but beware! If you do claim for these expenses, when you come to sell your house you may find yourself liable for Capital Gains tax on a proportion of any 'profit' made. This usually won't give rise to a tax bill, but you should know the appropriate house values before and after anyway. As if you wouldn't anyway.
Standard Disclaimer:
As always, this tax tip is based upon our experience and the rules can change. You should always chat to a proper accountant before making any claim if you have any doubts.
Useful Links
Disclaimer: The content included in this blog post is based on our understanding of tax law at the time of publication. It may be subject to change and may not be applicable to your circumstances, so should not be relied upon. You are responsible for complying with tax law and should seek independent advice if you require further information about the content included in this blog post. If you don't have an accountant, take a look at our directory to find a FreeAgent Practice Partner based in your local area.