Industry events and webinars roundup: autumn 2021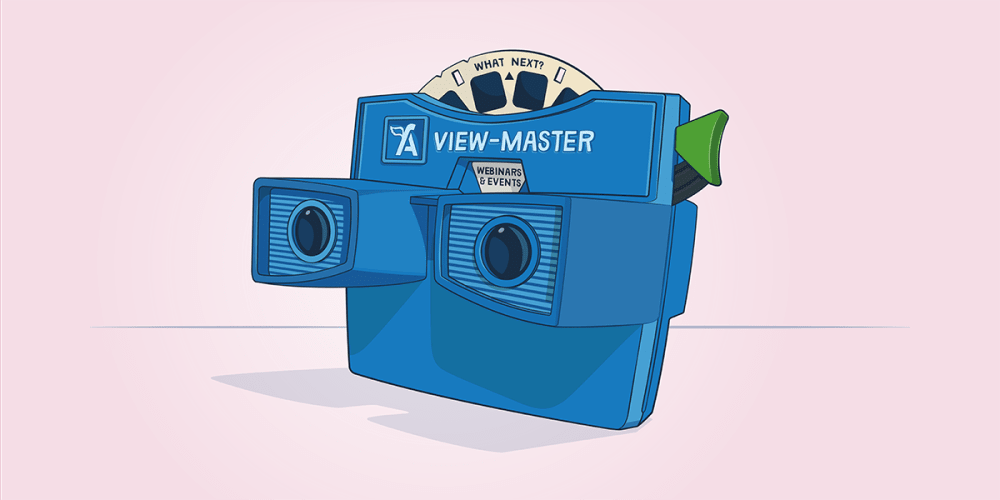 Like much of the accounting industry, we had to put a number of plans on hold during the coronavirus (Covid-19) pandemic. But now that restrictions have been lifted, we're delighted to be able to return to in-person events.
Over the next few months, we'll be travelling across the UK to attend and host some of the country's top accounting and bookkeeping events, as well as continuing to participate in online events and webinars. To help you plan which ones you'd like to attend and discover where and when you can meet the FreeAgent team, check out this handy roundup.
September 2021
MTD for ITSA: the great pricing debate
Where: Online
When: 11am on 28th September 2021
We'll be hosting a live webinar to help you decide how to reflect MTD for ITSA-related work in your practice's pricing strategy. FreeAgent's Kevin Lord will be joined by Mike Braun from Beans Accountants, Phil Richardson from Clear Cut Accounts and Cassie Fennell from CFA Tax to discuss how they're working MTD into their pricing and communicating these changes to clients.
November 2021
FreeAgent roadshows: tackling new terrain together
Where: Wembley, Reading, Bristol, Leeds, Brentwood, Manchester, Birmingham and Edinburgh (virtual) 
When: Throughout November
Throughout November, we'll be hitting the road to host a series of partner-exclusive events across the UK. The team will primarily be discussing MTD for ITSA, guiding attendees through the next steps of the initiative and providing a sneak peek of how FreeAgent is supporting practices and their clients.
The ICB Bookkeepers Summit
Where: Online
When: 9th and 10th November 2021
Run by the Institute of Certified Bookkeepers (ICB), the Bookkeepers Summit takes place during Global Bookkeeping Week. Last year's digital event saw more than 1,000 bookkeepers come together for a host of industry talks, panel discussions, networking events and digital exhibitions. As well as industry-leading keynote speeches, product demonstrations and technical workshops, the Bookkeepers Summit offers you the chance to get involved with a thriving community of bookkeepers from around the world.
Accountex Virtual Summit
Where: Online
When: 10th and 11th November 2021
Accountex London will return in May 2022. In the meantime, we'll be attending the Accountex Virtual Summit, which will cover a wide range of industry topics. These include the opportunities that MTD presents to practices and the potential efficiency gains of automating time-consuming tasks.
2020 Innovation Conference 
Where: National Conference Centre, Solihull
When: 17th November 2021
Looking at the changing face of accountancy, this year's edition of the 2020 Innovation Conference will be themed around a post-pandemic world. Come along to find out how practices will need to adapt to the changing industry landscape and hear how accountants can help businesses to recover. Insightful speakers and carefully selected exhibitors - including the FreeAgent team - will be on hand to discuss practice growth and the innovations that will help your practice stay ahead of the curve.
December 2021
AccountingWEB Live Expo
Where: Coventry Building Society Arena, Coventry
When: 1st and 2nd December 2021
With a wide array of exhibitors, technology showcases, educational workshops and practical demonstrations, AccountingWEB Live Expo offers everything accountants need to prepare their practice for the future. The event will also host thought leadership talks, including one from our very own Kris Sawford, who'll be exploring the benefits of encouraging your clients to keep digital records ahead of MTD for ITSA.
FreeAgent Platinum Partner event 
Where: Manchester and London
When: Early December
Practices with 300 or more clients on their FreeAgent Practice Dashboard will receive an invitation to our annual FreeAgent Platinum Partner event, taking place in December. This event will provide Platinum Partners with the opportunity to interact directly with FreeAgent's executive and product leadership teams and provide input on our strategy and product roadmap for 2022.
As well as providing you with all the latest developments in the world of accounting and bookkeeping, these events may also contribute to your CPD accreditation. Check with your relevant industry body for details.
We look forward to seeing you soon!