What's it like working in the Ops team at FreeAgent?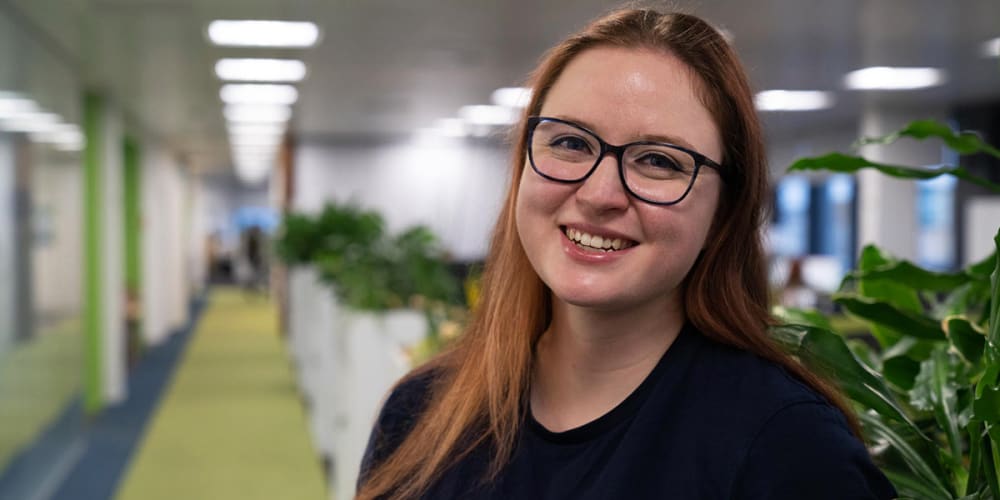 It might seem like FreeAgent's software keeps running smoothly all by itself, but we actually have a very talented engineering team working behind the scenes to make this happen. Meet Joanna Marciniak from our Ops team and find out more about her and her role.
Hi Joanna! What does the Ops team do at FreeAgent?
The Operations or 'Ops' team is responsible for the technological infrastructure required to keep FreeAgent working, which includes a complex network of both software and services.
Technically speaking - we ensure the smooth operation of applications in our AWS (Amazon Web Services) cloud environment using our Infrastructure as a Service (IaaS) Terraform and Terragrunt tools. We switched to AWS a few years ago and we've been continually finding new efficiencies since then. We also support the continuous improvement of automated deployments, as well as monitoring and creating backups.
What do you like most about working in Ops?
I love the creativity in finding solutions for my colleagues when they encounter issues - every day is a new challenge. I also like working alongside an experienced team of software engineers and discovering new technological innovations helps me to develop my own knowledge and experience. FreeAgent's infrastructure is also extremely reliable and call-outs are very rare, giving us all more time to work on improvements.
And what do you find challenging about your role?
We need to make sure we're using the right technology for the business by continually learning more about the field and staying up to date. The learning days and reading groups we have at FreeAgent help a lot with this.
What do you enjoy most about working at FreeAgent?
I love the people here! They are friendly, open and always happy to help. In our team, we really support each other, even in some high-pressure situations. I also love working with a range of brand new technologies every day. It's great to always be learning and keep my mind active.
What advice would you give to someone considering applying for a software engineering role at FreeAgent?
If you are looking for a new job with:
a friendly atmosphere 
a focus on working in the cloud with new technologies
new challenges every day
Then this is the place for you! 
If you're interested in joining the FreeAgent team, check out our current vacancies.