Celebrating Pride at FreeAgent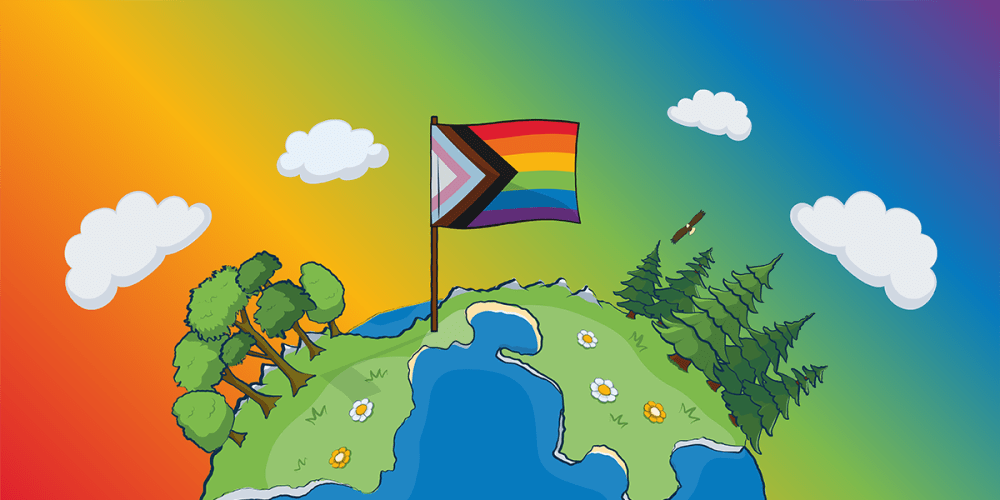 At FreeAgent we're full of pride, but it's not just about rainbows in June - diversity and inclusion run through the heart of everything we do, all year round. Here are just a few of the ways we invest in our people and culture to make sure we have a happy, high-performing and diverse team. 
Connecting the Pride community 
We want to make sure that nobody feels the need to hide any part of themselves, their lives or their history in order to feel safe in the workplace. This includes ensuring that members of the LGBTQIA+ community feel able to bring their whole, authentic selves to work, and that they're supported in doing so. 
With our team members based all over the UK, our #pride Slack channel serves as the digital focal point of our community of LGBTQIA+ members and allies. It's a space that welcomes all of FreeAgent's team members who identify as part of the community or are keen to learn more about allyship. It also provides new members of staff with an immediate way to connect with others in our LGBTQIA+ community. 
Pronouns: harnessing our digital tools 
We've made the most of our digital tools to make it as easy as possible for our team members to communicate their pronouns and make them visible to the rest of the team. On Trello, our 'Who's who?' board - where each team member has a dedicated card displaying their photo and key information about themselves - has really helped us stay connected as our team has grown. The template for these Trello cards includes a label we can use to display our pronouns quickly and easily. We also invite team members to add their pronouns to their Slack status, if they wish to do so.
Sharing the Pride message
We believe it's important for our entire team to understand the history of Pride and the language of the LGBTQIA+ community. Our intranet hosts a wealth of learning resources, including background on the Pride movement, a glossary of terms, Q&As and recommended articles, all curated by our #pride Slack group. In June, we make sure any relevant activities and learning opportunities are promoted in our company-wide #team slack channel to encourage as many people as possible to get involved and join us in celebrating Pride. 
Educating our team on diversity and inclusion
FreeAgent is a member of Inclusive Employers, an organisation of experts on workplace inclusion. Webinars from Inclusive Employers that are designed to help our entire team understand how to be part of a truly inclusive workplace are available for everyone to watch.
We want to ensure that all of FreeAgent's managers have a strong understanding of diversity and inclusion, and we include it as a core module in our internal management training programme. We also provide a wide range of additional learning resources for the whole team on a dedicated Trello board. These resources are designed to educate everyone in our team on LGBTQIA+ topics, as well as other subjects such as ethnicity, unconscious bias, gender, age, accessibility, mental health and neurodiversity.
At FreeAgent, we know that we're happiest and most successful when all our voices are heard and we have the benefit of many perspectives, including those of our LGBTQIA+ community, all year round. If this sounds like something you're interested in being part of, why not take a look at our vacancies or learn about some of the other ways we make FreeAgent a great place to work?