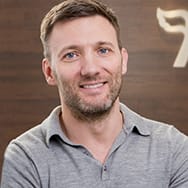 Roan Lavery
CEO, Co-founder
Hi-tech features, faster admin and a workflow so streamlined it'll be invisible to radar. Your mission, should you choose to accept it, is to read on…
Email File attachments
Uploading new Files into FreeAgent is now as fast and simple as sending an email.
Just attach the files to an email, send it to files@yourdomain.freeagent.com and *SHAZAM* - the attachments will appear in your Files section.
We've also upped the max file size limit on attachments to an altogether more accommodating 5MB. Go crazy!
Improved user management
We've made some changes to the way users are set up and handled in FreeAgent. Now when you create a new User you have the option of sending out an "invitation email", which lets them set up their own password when they first log in.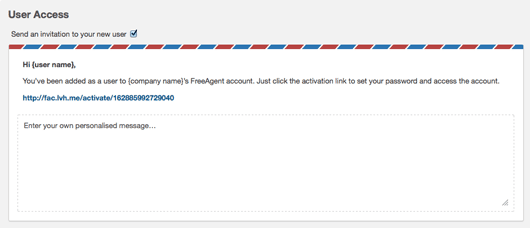 Setting the permissions for these users works in exactly the same way as it did before.
API 2.0 is here!
We recently posted on the blog about the release of our new API, featuring more resources, JSON responses and OAuth 2.0.

If that sounds like something R2D2 might say, then simply skip to the next section, but if you do want to get your geek on, take a look at the new Developer Dashboard, where you can tool up to integrate your new app and test apps in the sandbox.
We will be supporting the current API for a number of months but at some point we'll be taking this behind the barn out back and putting a bullet in it nudging it into retirement. We'll give plenty of warning of this, but if you have an existing app that uses our API you should definitely be taking a look at the new docs.
Changes to Capital Asset handling
We're changing the way we handle capital assets in FreeAgent.
We've set up a more logical coding system and created different accounts for additions, disposals, and depreciation during the year and on disposals.
If this is of interest, you can find out more in a recent blog post. I dare you to read the whole thing without nodding off!
Redesign preview
Unless you've been hibernating for the last few months you'll probably have heard about our upcoming interface redesign.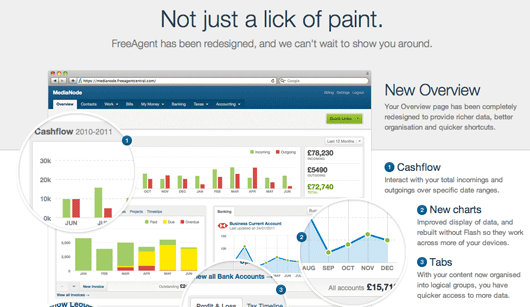 Take a look and bluff with ease the next time it comes up at a dinner party. Easy now!
We're running out of time!
Quick, before you go:
We've improved the Contacts Importer so it doesn't explode when you try to import large amounts of contacts
We've completely rewritten our PayPal sync so it's faster and more robust
And finally - vote for FreeAgent
Every year we enter the Software Satisfaction Awards. It's an important one for us, because it's voted for by you the customer, and we've been lucky enough to win it in the past.
Once again, we're pitted as nimble Velociraptors against the lumbering Diplodoci of the accounting software incumbents and it would mean a lot to us if you can spare the time to Vote for FreeAgent and give us an Excellent (hint, hint) score. Every vote really does count!
This post will self destruct in 5,4,3,2,1…
Roan & The Team at FreeAgent.