Seasonal Spotlight: Ashley Laird, Support Accountant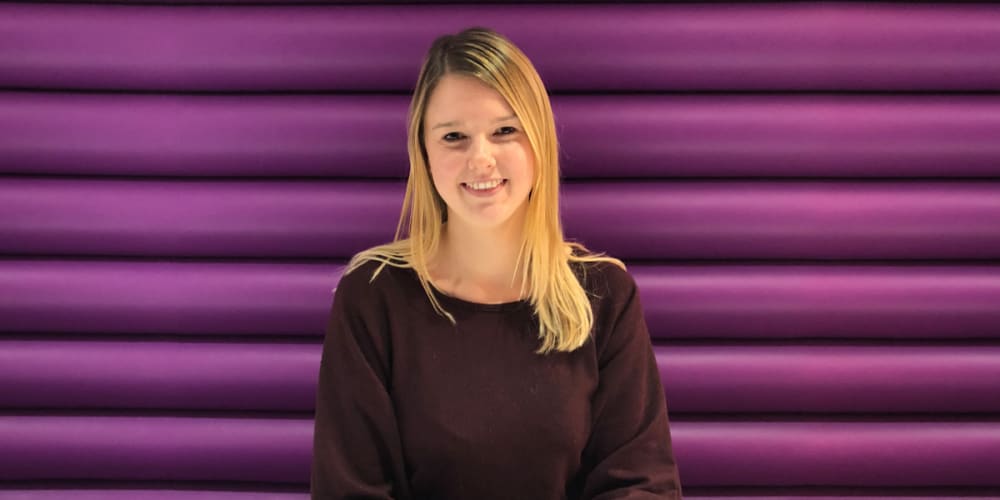 This festive season, we're putting the spotlight on some of the members of the FreeAgent team to find out more about them and how they'll be celebrating Christmas this year.
Hi Ashley! What do you do at FreeAgent?
I work in the support team as a Support Accountant. My job is to help our customers with any queries or problems they might have, as well as providing guidance on how to use FreeAgent.
How long have you worked here?
I've been here for almost two years now!
What's your background/what brought you to FreeAgent?
I did a degree in accountancy and finance at Heriot-Watt University in Edinburgh. After that, I worked as an accounts assistant at a construction firm for a while. I processed invoices, purchase orders and managed cheques.
After that role, I decided I wanted to continue down the accounts side of things, but try something a bit different - and that's why I came to FreeAgent!
What's it like working in the support team?
I love working in the FreeAgent support team - we're one big family! There's a really good atmosphere and everyone's very positive and happy.
And you always have chocolate!
Yes! We usually have a big tub of Celebrations or Quality Street on the go.
What are some of your favourite things about working at FreeAgent?
I really enjoy working with a variety of different people and customers. I also really like the satisfaction of helping out with a tricky question! I love how close-knit the support team is, and the way that everyone has each others' backs.
What are your plans for the future?
Well, I'm currently studying to be an accountant. I spend my evenings and weekends doing a course through CIMA (the Chartered Institute of Management Accountants). Working at FreeAgent is really useful for my studies; I've gained a lot more real-world accounting experience, as well as learning to understand tons of accounting jargon too!
And Christmas is almost here! Do you have any plans?
All of my family are coming up to our house, my mum will be making Christmas dinner and I'll be making the pudding as usual. I always make cheesecake - I think this year it'll be raspberry and white chocolate . After that, we'll probably watch a Christmas film, have our traditional Christmas piña coladas and then fall asleep!