Spring clean your finances with these four FreeAgent features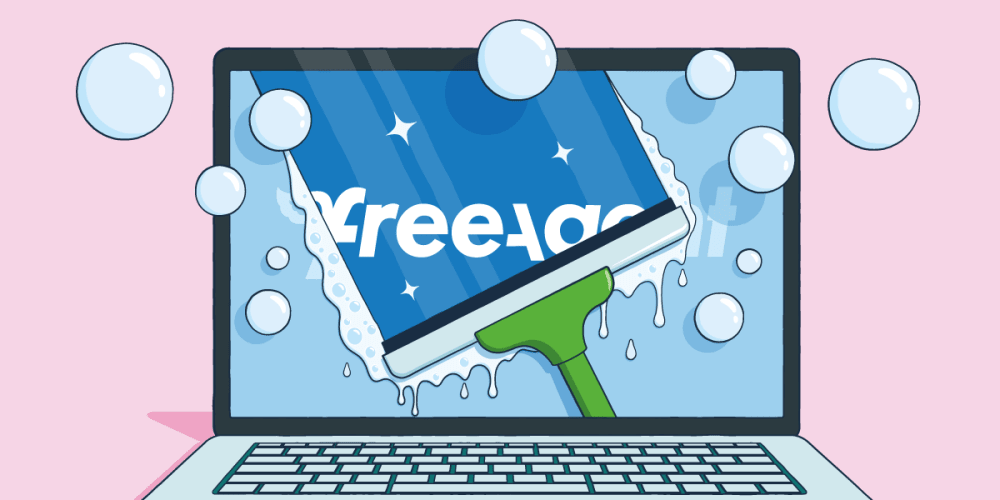 Spring is right around the corner and we don't know about you - but we'll be glad to see the back of what's been a cold, dark (and expensive) winter. If you're looking for a fresh start this spring with some new ideas and renewed energy, take a look at these four FreeAgent features and the benefits they could be bringing to your business.
1. Inspect your income with the Customer Sales report
The Customer Sales report shows you exactly how much income you've received from all your customers over time. You can view this income monthly for a more granular analysis, or annually if you're looking for a high-level view. Whether you're viewing by month or by year, you can sort your income total to be ascending or descending. So, for example, you can see in the image below that Fez Consulting was the top customer for the year - thanks Fez!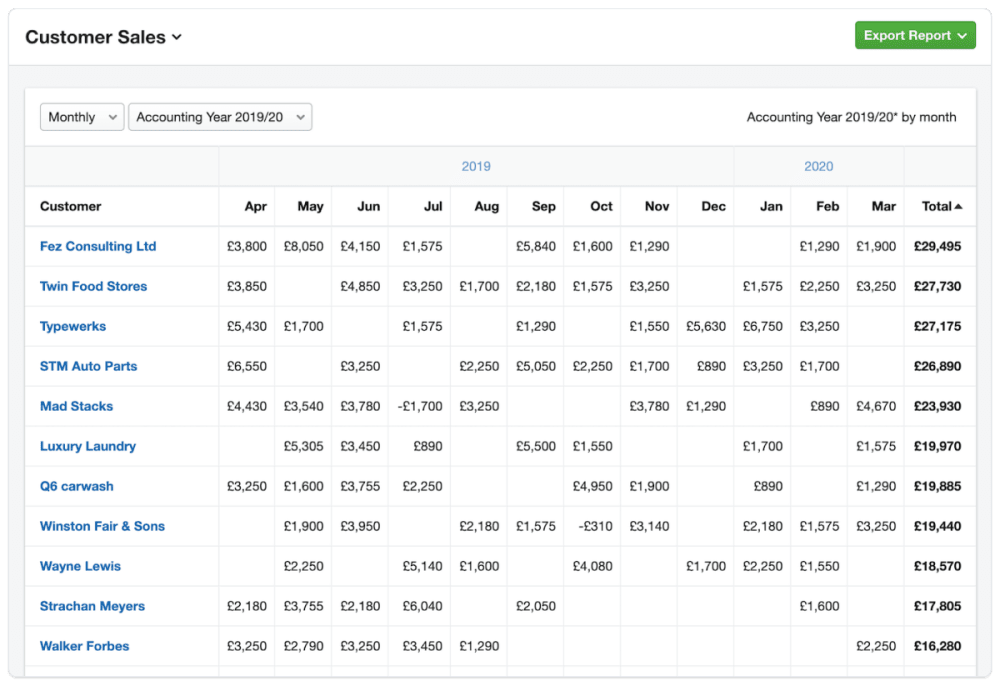 Taking a deep dive into your sales could show you opportunities to work with certain customers more frequently, or perhaps highlight seasonal trends that you might want to investigate further. Whatever you discover, you're sure to glean some valuable insights to help push your business forward.
2. Get organised with your Admin To-Do List
Losing track of never-ending to-do lists scribbled in your notebook? No, just us? FreeAgent manages to solve this age-old problem with one of our most-loved features - the Admin To-Do List. 
Tucked away in the little Radar bell icon at the top right of your screen, the Admin To-Do List shows quick, outstanding tasks in FreeAgent. These five-minute tasks are easy to do but easy to forget - like categorising bank transactions, updating a bank feed or chasing overdue invoices. When you check an item off your list, you'll even get a super-satisfying strikethrough. 
Having your own personal business admin checklist means there's one less thing for you to remember. Talk about a great way to start feeling organised about your finances.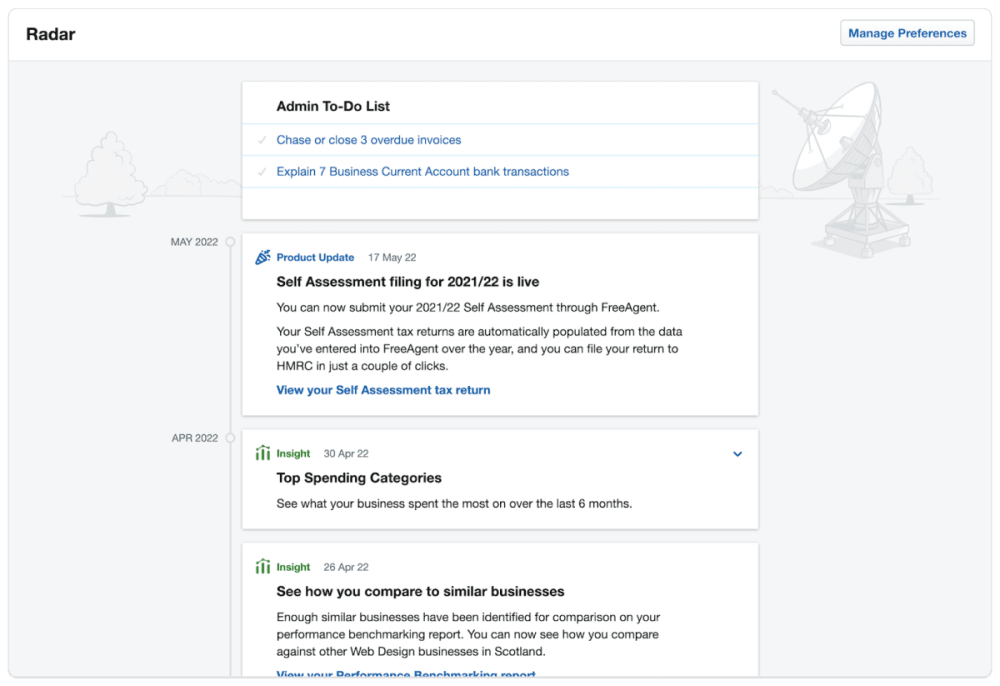 3. Keep an eye on invoices with your Aged Debtors report
If you haven't come across it before, the 'Aged Debtors report' might sound a bit odd. But essentially, it's a list of all the invoices your customers haven't paid yet - making it a pretty good report to stay on top of. You can see which customers are only 0-30 days late, who's taking 31 days or longer to pay you - and also, crucially, how much they owe you.
You might even spot some invoices in there that you'd forgotten about - so take the opportunity to review this report regularly and don't let any late payers slip through the net.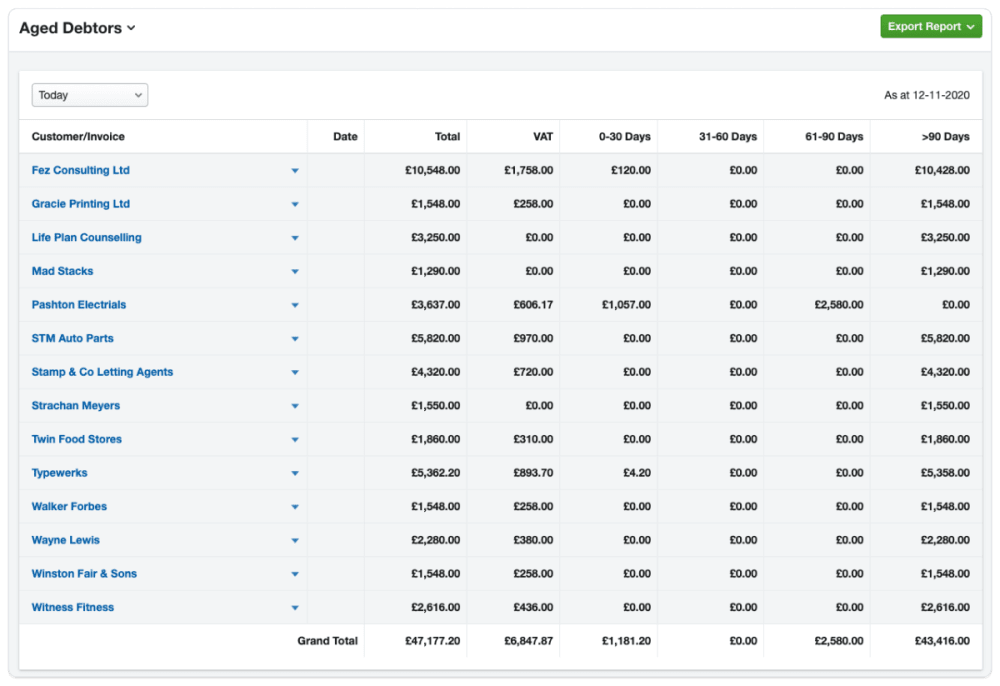 4. Get ahead of rainy days with your Cashflow forecast
Look into your cashflow crystal ball with FreeAgent's AI-powered short-term cashflow projection. Using data from your account, your forecast will predict where your cashflow will sit for the next three months, including any projected shortfalls or successes.
As well as helping you plan for times when you might have to tighten your purse strings, you should be able to spot when your business is at its healthiest too. For more support and guidance on navigating unpredictable financial times, check out our frequently updated cost of living support articles.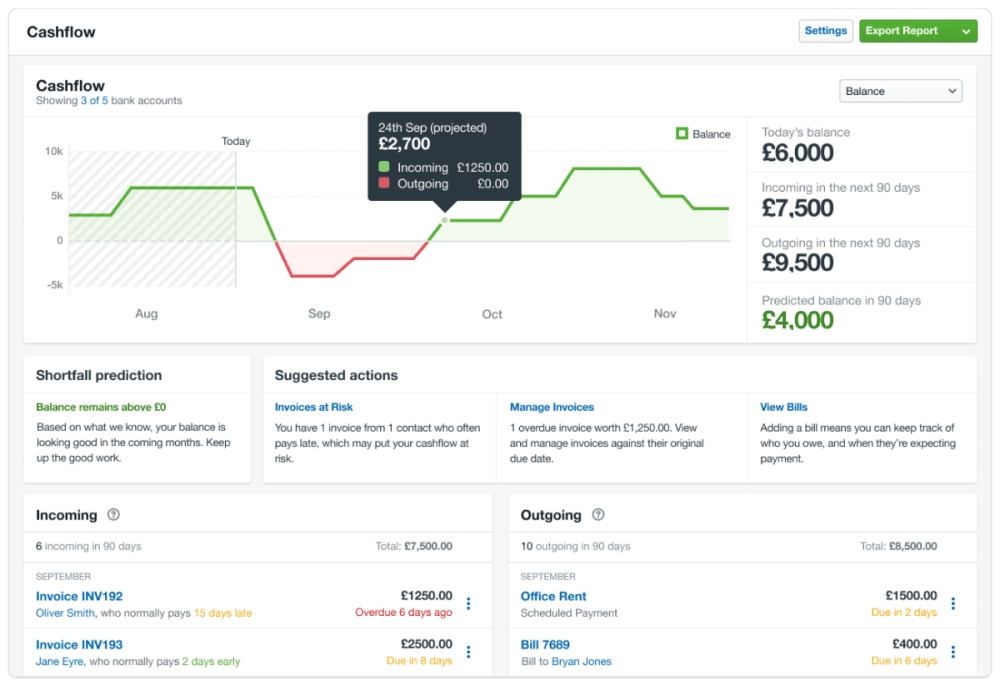 Ready to start spring cleaning your finances? Get your 30-day free trial of FreeAgent's award-winning accounting software today.