5 steps to filing your Self Assessment tax return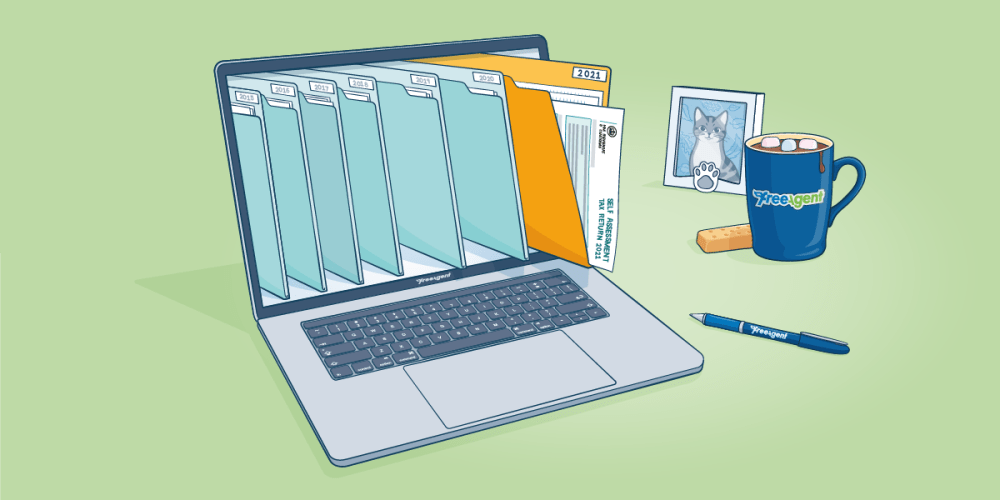 The countdown to a new year also highlights the rapidly approaching 31st January tax return filing deadline for small business owners. Whether you're a first-time filer or a seasoned pro, read on to find out how to file your Self Assessment tax return with confidence. 
1. Brush up on the lingo 
Tax terms can be confusing, which is why it's worth familiarising yourself with some key terminology before you dive in to the forms themselves. 
This helpful guide explains some of the most perplexing Self Assessment terminology, from capital assets to taxable profit, while FreeAgent's accounting glossary provides a comprehensive A-Z list of accounting terms. Read up on some key tax lingo beforehand and it'll serve you well when it comes to filling in your tax return.   
2. Check that your accounts are up to date
Your accounts for the relevant tax year need to be accurate before you can complete your Self Assessment tax return, and they should include all your incomings and outgoings. 
If you've been using accounting software like FreeAgent throughout the year, then your books should be up to date, but it's always worth double checking that everything is recorded. The last thing you want is to be unable to find a big expense receipt or crucial invoice at the last minute.
3. Prepare to file 
Before you can start completing your tax return, there are a few things you'll need to have to hand, including your Unique Taxpayer Reference (UTR), Government Gateway user ID, activation code (if you're filing your first Self Assessment tax return) and your National Insurance number. 
Don't worry if some of these don't sound familiar to you, they're usually not too difficult to get hold of. Find out how to locate these key details in this guide.
4. Complete your Self Assessment tax return forms
Once you're ready to complete your tax return, you can do so either via your accounting software or HMRC's portal. You can also download the forms to complete offline, but be aware that the deadline for submitting paper forms is 31st October, so you'd be too late for the 2020/21 tax year.
If you've been using FreeAgent throughout the tax year, the good news is that by this step in the process, some of your tax return (up to 90% of the Self Employment form if you're a sole trader) will have already been auto-populated for you. 
Whether you use FreeAgent or not, check out this step-by-step guide on how to complete your Self Assessment tax return forms.
5. File your tax return to HMRC 
Once your Main Return and any relevant supplementary pages are complete, you're ready to file to HMRC. To save you having to correct errors after you've filed, always double check your forms before you file. If you do make a mistake, don't worry - you can correct an error within a year of the filing deadline.
If you're a sole trader or a limited company director using accounting software like FreeAgent, you can usually file your tax return directly to HMRC without leaving the software. If you've completed the forms on HMRC's website, you'll need to file your tax return on this same portal. If you downloaded the forms to complete offline, you'll need to have posted them to HMRC by 31st October.
Self Assessment is changing
Not using accounting software yet? If so, it's worth noting that the rules for filing tax returns to HMRC will be changing. Making Tax Digital for Income Tax is due to come into effect from 6th April 2024 and will require millions of business owners to keep digital records and make quarterly submissions to HMRC.
If you're wondering how this might affect you and your business, our MTD for Income Tax interactive tool can tell you whether the rules will apply to you and when your submissions will be due.
Disclaimer: The content included in this blog post is based on our understanding of tax law at the time of publication. It may be subject to change and may not be applicable to your circumstances, so should not be relied upon. You are responsible for complying with tax law and should seek independent advice if you require further information about the content included in this blog post. If you don't have an accountant, take a look at our directory to find a FreeAgent Practice Partner based in your local area.