Lead generation tips for accountants and bookkeepers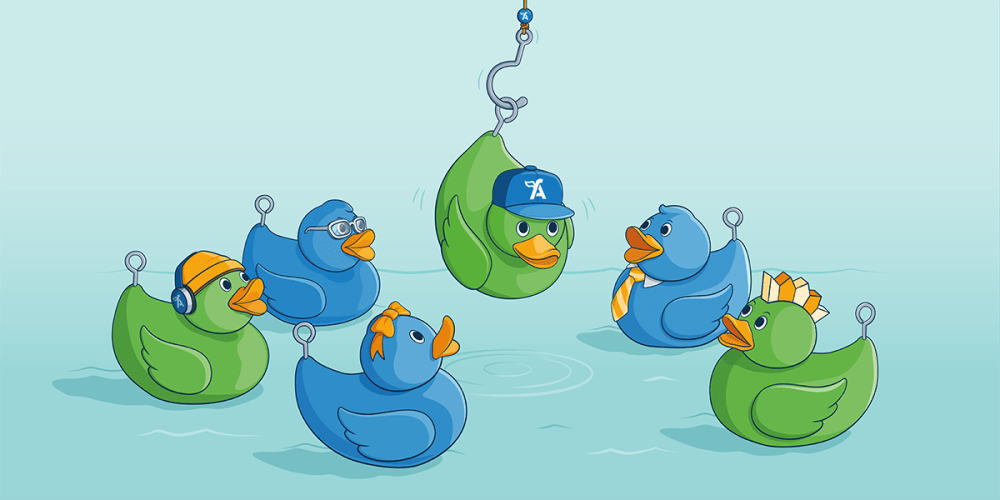 If you want to grow your practice, it's vital to seek out new clients. And even if you're happy as you are, every business experiences a loss of customers over time - known as a 'churn' rate - so to keep your client base from shrinking, you'll need to generate new leads.
Small businesses and freelancers often look to change their accountant or bookkeeper around the new tax year so now is a great the time to take action. Here are some tips that might help.
What's a lead?
A lead is an enquiry that comes into your business from a new prospective customer. An enquiry could arrive as an email, a form submission from your website, a message on social media, a phone call or even a business card passed to you at a networking event. 
How to generate leads for your practice
1. Develop your pitch
The first step in generating leads is to make sure you have a good 'pitch' for your target clients. If you're not sure where to start, imagine you're in an elevator with a potential customer, and you only have the time it takes to move between floors to sell your services. 
Write down your pitch and hone it to a few paragraphs. This is the heart of your marketing message and it can be a useful tool both for 'in person' networking events and for social media and marketing materials.
Clients looking for a new accountants may be unhappy with the level of service they are currently receiving, so make it clear what sets your practice apart from your competitors.
2. Increase your social media presence
Social media platforms like LinkedIn, Twitter and Facebook can be powerful tools for lead generation, especially for smaller businesses with less money to spend on paid advertising. LinkedIn, in particular, can be helpful if you're looking to sell your services to small businesses. 
Simple actions like sharing blog articles, posting regular updates and commenting on other people's activity will all increase your visibility. 
Take time to build your profile and ask your contacts to review and recommend you. As an accountant or bookkeeper, you can also answer questions that relate to your area of expertise. Over time, other users may reference you when their contacts have questions, and you'll start to generate new leads for your practice
3. Leverage your existing customers
The best source of leads for any business is its existing customer base. Your customers know you well and can give their friends, colleagues or business contacts a personal recommendation which carries more weight than any marketing message. 
Ensure you're making the most of this gold mine by asking your customers to recommend you. You can do this by dropping them a nicely worded email. You may want to precede your request with a quick check-in to make sure they're happy with your services and encourage them to talk to you if they're not. 
4. Improve your online presence
Making sure you appear online for anyone searching for an accountant or bookkeeper in your area is one of the easiest ways to generate leads. Once you have a basic website up and running, you can use search engine optimisation (SEO) techniques and utilise Google's ability to showcase local businesses in response to searches. Check out our guide to local SEO for accountants and bookkeepers for more information. 
5. Try networking
Now that Covid restrictions have largely been lifted, the world of in-person networking is opening up again. If you're new to networking, start by searching for local events and meet-ups through Google, social media or Eventbrite. These events tend to be less formal and allow you to dip your toe in the water without the commitment or any upfront fees. 
Alternatively, you can join networking organisations such as Network Central and BNI, which are set up to ensure members do business with each other. They charge a membership fee but they can help to ensure that you'll be the only person at an event pitching your particular service. 
No matter what style of event you attend, there are a few principles you can follow to network successfully. Make sure you're armed with your elevator pitch and business card and, most importantly, listen more than you speak. The trick to successful networking is to listen until you hear a 'pain point' that you can address with your service or another contact's service. And the more you recommend your contact, the more they're likely to recommend you in return.
6. Nurture your leads
Once you've successfully generated a lead, make sure that you nurture it. Respond to emails and messages as promptly as possible - within the same business day if you can. Make things easier by having a standard email or social media response that you can tweak or personalise for each specific enquiry. 
If you haven't already done so, aim to meet your prospective client face to face. Try to build a rapport with them first and use it as an opportunity to find out if anything specific is preventing them from choosing to work with you. If appropriate, you could offer trial periods, payment terms or testimonials from your existing clients to seal the deal. 
And remember that if you take the client on, you'll be working directly with them for a period of time, so make sure you feel as good about working with them as they feel about working with you.
Originally published
Last updated