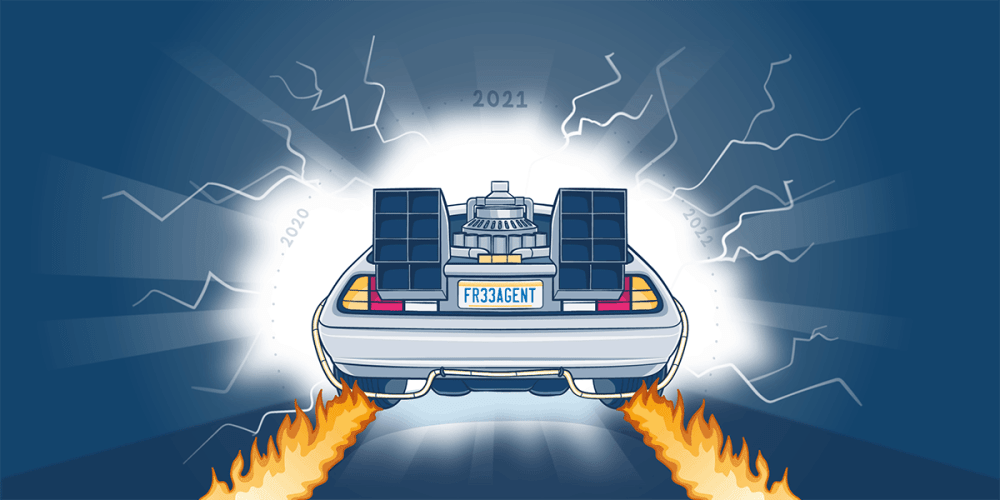 Following the unprecedented challenges of 2020, this year has seen accountants and bookkeepers get to grips with preparations for the next phases of Making Tax Digital. As we approach the end of 2021, here's a look back at how FreeAgent has supported accountants and bookkeepers throughout the year.
Preparing you and your clients for Making Tax Digital 
The implementation of the government's Making Tax Digital (MTD) initiative has continued to be an extremely hot topic in 2021. 
We created a comprehensive guide for you to share with your clients about the upcoming introduction of MTD for Income Tax Self Assessment (MTD for ITSA) and hosted nine informative and engaging webinars, including a session in June on preparing your landlord clients for MTD for ITSA and a debate on MTD pricing strategies in September.
Meanwhile, our in-house experts have delivered over 350 free consultations throughout the year to help accountants and bookkeepers develop tailored MTD plans for their practices. Our Practice Portal also contains a host of additional MTD resources exclusively for FreeAgent Partners, from guides and videos to email templates.
We've been working closely with HMRC to ensure that sole traders, landlords, accountants and bookkeepers will be able to make MTD for ITSA submissions using our software as the pilot scheme expands in 2022.  
Providing opportunities to learn, discuss and debate 
In 2021, we continued to provide a wide range of opportunities for accountants and bookkeepers to hear from industry experts and engage in debate. Highlights included our inaugural Bookkeeper Boost Week in March and a panel discussion on the future of accountancy in November.
As lockdown restrictions started to ease in the latter half of the year, we were delighted to be able to meet accountants and bookkeepers at in-person events, including our roadshows for Practice Partners. These events took place throughout November and focused on helping our accountant and bookkeeper partners prepare for the next stages of MTD.
Developing our software to support your needs
Over the past 12 months, we've released a wide range of new functionality at no extra cost to support accountants, bookkeepers and their clients.
End of Year filing
In April, we released the option for accountants to file their clients' Final Accounts and Corporation Tax returns directly to Companies House and HMRC through FreeAgent. The integrated e-signature capture allows clients with the user role of 'Director' to approve their accounts before they are filed.
Making the most of your clients' banking data
In April, we launched some exciting updates to FreeAgent's Cashflow forecasting functionality, improving its prediction algorithm and making it even easier for practices to tailor their clients' Cashflow picture in the software.
FreeAgent's 'Guess' functionality - an AI-powered feature that guesses explanations of clients' bank transactions - guessed 1.5 million bank transactions per month in 2021, with an average accuracy rate of 95%.
Saving your clients time with our award-winning mobile app 
In 2021, we continued to improve the FreeAgent mobile app for clients, winning Client App of the Year at the ICB's LUCA Awards in November to add to our 2020 Accounting Excellence Award for Best Data & Expense Management Software.
In July, we added Auto Extract to the FreeAgent mobile app's 'Capture for later' functionality. Auto Extract is a handy time-saving feature that extracts information from clients' receipts automatically. More than 70,000 receipts have already been scanned since the feature went live.
And last week, we added the ability to approve guessed bank transactions in bulk on the FreeAgent mobile app for Android users. We'll be introducing this functionality for iOS users soon. 
Keeping you up to date with industry news
In 2021 we also reported on a wide range of industry news stories and legislative updates that affected you and your small business clients. These included: