Freelancers: diversify by offering phone consultations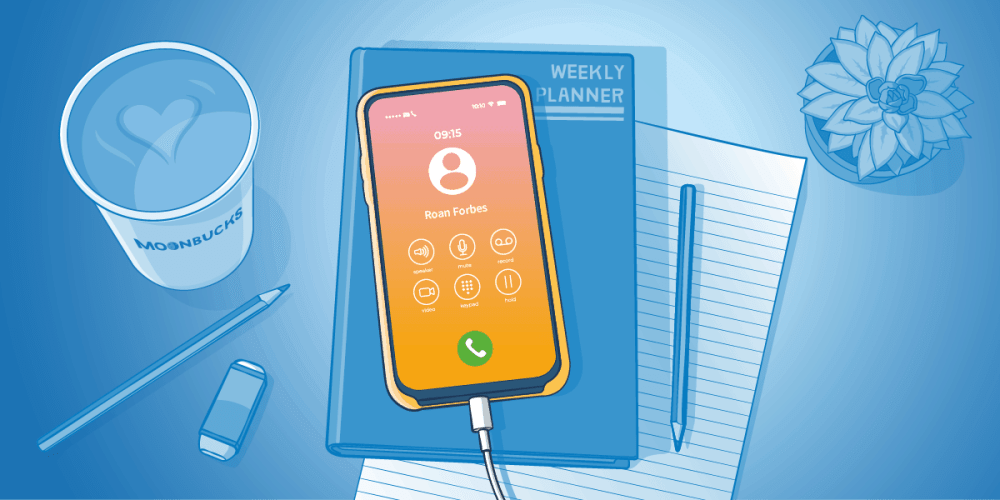 In this guide, Alison Runham from Freelancer News explains why phone consultations might just be the perfect fit for your freelance business.
In the era of the gig economy, flexibility and diversity are the values that will keep freelancers afloat and enable them to maintain a financially healthy business in the long term. Offering services that your competitors don't is a great way to demonstrate these values and make your business more appealing to new clients, particularly if the service helps them save time. With that in mind, if you've never considered offering phone consultations, perhaps now is the time.
What are phone consultations?
Phone consultations are just what they sound like – a phone call with a client who is seeking your expert advice. With video conferencing services now commonplace in modern business, phone meetings could be considered a thing of the past; however, a simple phone call still has many advantages.
The benefits of phone consultations
Phone consultations can be a convenient and low-cost way to attract new clients and increase your income. You probably already have a phone and there's no additional equipment involved. It's a service that you can trial with minimal risk and outlay.
More often than not, a phone call is enough to discuss everything that you would do in a face-to-face meeting without the time and expense of commuting or the need for a reliable internet connection. Your less tech-savvy clients and clients who are often on the move, may also prefer the simplicity and flexibility of a phone call.
There may be additional benefits if you work from home as you won't have to worry about pets and children jumping into shot or even making yourself look presentable!
Is your business suitable?
Naturally, phone consultations are only going to work if you're confident on the phone - and even if you are, bear in mind that not all freelance businesses are suited to phone consultations. For example, if you're a financial advisor, giving advice over the phone can often be a legitimate and valuable service. If you're a freelance potter, on the other hand, phone consultations might be less suitable.
The type of meeting you need to have may also affect the medium you should choose. If you need to show a spreadsheet to a client during the consultation then a video conferencing service with a screen sharing feature might be a more practical option.
Think about your work and any advice you give during client consultations at the moment, whether that's in person, in writing or in a video. Could any of that content work or perhaps even be more effective in a phone conversation?
Getting started
Before you give phone consultations a try you should follow the same steps as you would for any new service you consider offering:
Set a price point. Consider the value of your advice and how much your time is worth when you're thinking about how much to charge for a phone consultation. You should also consider the cost of any additional overheads - these are likely to be minor, although an initial purchase of a phone headset may be a wise move if you'd prefer not to use speakerphone. Many services offer an initial consultation free of charge - would this make financial sense for your business?
Do your market research. Do some research into who your target market might be for phone consultations and whether they differ from your typical clients.
Check out the competition. Competitor research is a great place for inspiration. How do your competitor's clients book a consultation? What do they charge and where do they advertise?
Set boundaries for the service. Consider things like the content, length of the call, the booking system and your availability. You need to be clear about these at the start – and so does your client.
Develop your telephone consultation skills. Practice makes perfect! If you're feeling a little unsure about how to approach your first phone consultation, why not ask a trusted friend to do some practice calls with you and then give you feedback?
How to offer phone consultations
If you decide to offer phone consultations, joining a phone consultation or freelance marketplace is a great way to generate new business. Look for platforms that allow you to advertise your services directly as well as pitch for advertised jobs. A few popular services for freelancers are Clarity, Maven and Guru. As with any new service you might sign up to, make sure you read all the small print, particularly those terms and conditions that concern fees, liability, and delivery and response times.
Consider advertising on social media and perhaps adding a 'request a phone consultation' button on your website. Eventually, you'll want to add your new service to your business cards, printed adverts, flyers and other marketing materials but it might be wise to hold off on this until you've trialled your new service for a while. That way, if you decide it's not something that's worthwhile, you can just remove any mention of it on your online promotions and you won't need to reprint all your materials.
From health care professionals to dog trainers, a wide range of small business owners are now offering phone consultations, so why not give it a go? It might just become your most convenient and lucrative income stream.